COMING SOON
This course is awaiting regulatory approval and will be available as soon as possible. Check back soon.
Small Business Management Job Outlook
There are a wide variety of opportunities out there for trained small business managers. And the online Small Business Management Course offered by NYICD is designed to help you take advantage of all of them.
Run Your Own Home Business
Some students may be interested in running a business out of their home or earning money with a side hustle. This course will give you the business skills you need to get started - financing, incorporating, and marketing your products or services to potential customers.
Tens of thousands of solopreneurs start out with a skill or hobby, but lack the business know-how to succeed. This course will fill in the gaps and help you hit the ground with your feet running.
Move Up the Corporate Ladder
Perhaps you already have a job at a company you like, but you are looking to earn that promotion to manager. This course will give you the skills and confidence required to take on that type of responsibility. And the certificate that you earn at the end of the program will show your current manager that you're ready.
Entrepreneurship
You might have a great idea for a new business, one destined for growth. This course will teach you how to create a business plan, how to hire and manage a team of employees, and how to tackle all of the legal issues that come with running a business.
If your dream is to start and manage your own company, this course can help you get started.
How Much Do Small Business Managers Make?
Due to the various different types of small businesses and roles that a small business manager can fill, the answer to how much they make depends on these other factors.
As an example, if you are running your own business, the amount of money you make is up to you. You can pay yourself out of the business's profits, and set your own salary. Below is a chart of the average pay in the United States for self-employed professionals.
Annual Mean Wage of Paralegal by State
AHow Much Do Paralegals Make?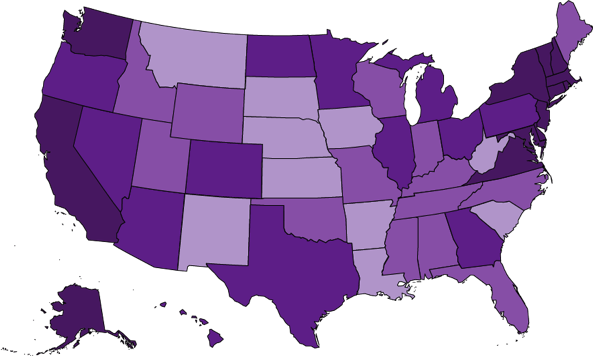 But if you are accepting a management position at an existing business, you don't always have that luxury. Below is a chart of the average pay in the United States for general managers
With our online small business management course, you can learn anytime, anywhere at your own pace, and earn your certificate in a matter of months. Call 1-800-239-9275 or enroll online today.