Travel Agent Job Outlook
Travel agents are the professionals who help clients coordinate details such as transportation, lodging and entertainment activities when it comes time to plan a trip. Some travel agents work with individual clients, helping a family plan an annual holiday vacation for example. Other professional travel agents offer assistance in coordinating large group excursions, like a wedding party traveling abroad for a destination event, for example.
81.7K Employed
The U.S. Dept. of Labor reported 81.7k people employed as Travel Agents.
$36.9k A Year
The Bureau of Labor Statistics reports a median annual wage of $36,990 in 2016
While some travel agents work in offices, many are self-employed or work remotely, being that a great deal of their time is spent on the phone or computer, researching details and making reservations and itineraries. According to the Bureau of Labor Statistics most recent survey, there are 81,700 travel agents currently employed in the United States, making an average of $36,990 per year.
Annual Mean Wage of Travel Agents by State
Annual Mean Wage of Travel Agents by State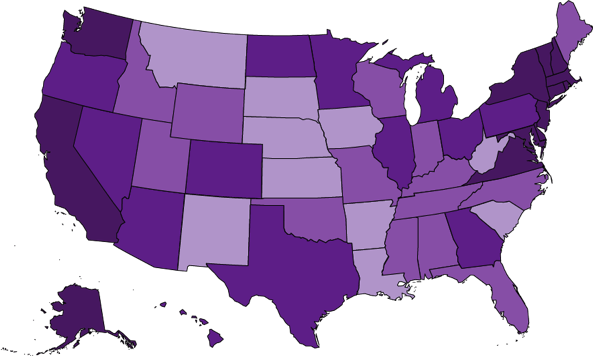 NYICD offers convenient online training to anyone looking to gain the independence that comes with a new career. Study anytime, anywhere at your own pace and get certified in a matter of months. Call 1-800-239-9275 or enroll online today.