Why Choose the New York Institute of Career Development?
Our online Property Management Course is your ticket to an exciting new career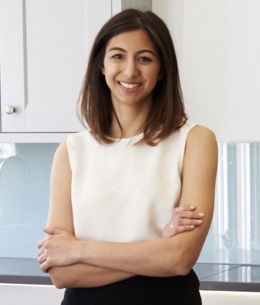 One-to-one mentorship

from an experienced professional in your field of study

Hours of engaging video training

featuring career tips from industry veterans

Online course materials

allow you to study anytime, anywhere, at your own pace

Career advice and assistance

to help you find a job after graduation

Graduate debt-free

with affordable tuition and low monthly payment plans
What You'll Learn
After completing the Property Management course, students will be able to:
List the personal and professional characteristics of successful property managers

Outline the general scope of authority and duties of property managers

Determine when to retain property management personnel and when to hire skilled tradespeople and contractors

Define business concepts related to property management, including advertising, marketing, record-keeping systems implementation, profit and loss, operating budget, and return on investment

Describe how to target and screen for reliable tenants and how to handle tenant-related issues, such as obtaining security deposits, collecting rent, enforcing occupancy rules, and performing evictions

Explain the importance of risk management and appropriate security for property and outline the steps to follow to assess liability and secure adequate liability insurance
How It Works
Students can enroll and get started anytime. Here is how your online Property Management Course will work:

Sign up and gain immediate access to your first set of online course materials
Including ebooks, lesson texts, and hours of HD video training featuring experts in the field explaining the most important concepts in detail.

You will have access to our team of mentors to help guide you through the course
Here to answer any questions that you might have along the way, you'll have the full support of our faculty as you train for a new career.

Proceed at your own pace with convenient access to your online course, anytime, anywhere
There are no due dates or deadlines to worry about. You have up to two years to complete your course at no additional charge.

Students will be given specialty career support at the end of your course
This includes assistance with interview preparation, resume writing, and job searches, everything you need to know to start your new career in this field.

After completing the course curriculum, you will have access to a team of career service personnel.
They will help you craft a resume, give you interview tips, and help you start your job search.