Self-Paced Tax Prep Training from Penn Foster​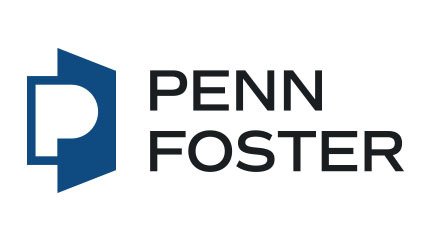 NYICD is no longer accepting new enrollments, but you can still work towards becoming a certified tax preparer in as little as 5-9 months with the flexible, accredited course from our sister school, Penn Foster.
Become a Certified Tax Preparation Expert
After completing the Tax Preparation course, students will be able to:
Accurately identify and describe relevant laws and regulations related to taxation for both individuals and small businesses, then to apply said laws appropriately to all prepared tax forms.

Effectively calculate gross income, then identify those elements of said income that are included and excluded when generating further calculations.

Identify commonly itemized deductions such as medical expenses, charitable contributions and taxes.

Accurately identify and calculate tax losses as well as deductible business expenses.

Effectively apply capital gains and losses to any property transactions.

Complete a basic Form 1040 Individual Tax Return with typical itemized deductions for a family.
How It Works
Students can enroll and get started anytime. Here is how your online Tax Preparation Course will work:

Sign up and gain immediate access to your first set of online course materials
Including ebooks, lesson texts, and hours of HD video training featuring experts in the field, explaining the most important concepts in detail.

You will have access to our team of mentors to help guide you through the course
Here to answer any questions that you might have along the way, you'll have the full support of our faculty as you train for a new career.

Proceed at your own pace with convenient access to your online course, anytime, anywhere
There are no due dates or deadlines to worry about. You have up to two years to complete your course at no additional charge.

Students will be given specialty career support at the end of your course
This includes assistance with interview preparation, resume writing, and job searches, everything you need to know to start your new career in this field.

After completing the course curriculum, you will prepare to take the Tax Certification Exam issued by the National Bookkeepers Association (NBA)
The cost of the study materials the exam are all covered by the school (a $180 value, yours free with enrollment).
View Course Reviews
My Tax Preparation advisor Marc is a amazing tutor. He really helped me walk through the whole course. I really would like to thank Mr. Marc and thanks to NYICD for giving me this opportunity to explore my knowledge. It helped me to add an extra chapter in my career.
Great Course! I learned a lot of new information about tax preparation through it. Thanks NYICD!