Self-Paced Payroll Clerk Training from Penn Foster ​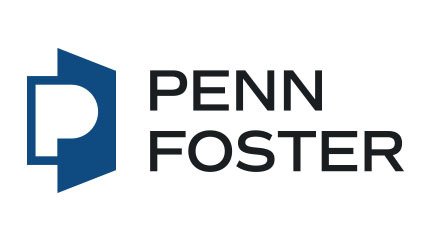 NYICD is no longer accepting enrollments, but you can still take the next steps toward working in a rewarding career as a payroll clerk online with courses from our sister school, Penn Foster.
What You'll Learn
After completing the Payroll Administrator course, students will be able to:
Properly classify workers, differentiating employees and private contractors based on the common law rule

Track employee time and differentiate between types of employee compensation

Identify, track and account for all required employee deductions associated with benefits and all required wage taxes

Explain how payroll interacts with the accounting system and the associated record keeping, controls and measurements

Understand the payroll outsourcing process and the pros and cons of outsourcing payroll
Your Payroll Administrator Certification
This course will prepare you to take the Payroll Certification exam offered by the National Bookkeepers Association (NBA).
Why did we choose NBA as our certification partner?
NBA is one of America's leading providers of payroll administrator certifications. NBA's Payroll Certification can help job applicants and employees demonstrate their proven knowledge and skills to employers, as well as build credibility within the industry.

The Payroll Certification Examination is developed and maintained by NBA and administered by the Accounting Training and Testing Center (ATTC). Because the exam is taken in ATTC's Online Testing Center, you can take the exam at any time and from any place with an Internet connection. NBA also allows for a retake exam if needed.

NBA offers innovative certification preparation options and features that include online practice exams, on-demand webinar instruction, handouts, quizzes, and continuing professional education (CPE) credits to help you achieve and maintain your certification.

How It Works
Students can enroll and get started anytime. Here is how your online Payroll Administration Course will work:

Sign up and gain immediate access to your first set of online course materials
Including ebooks, lesson texts, and hours of HD video training featuring experts in the field, explaining the most important concepts in detail.

You will have access to our team of mentors to help guide you through the course
Here to answer any questions that you might have along the way, you'll have the full support of our faculty as you train for a new career.

Proceed at your own pace with convenient access to your online course, anytime, anywhere
There are no due dates or deadlines to worry about. You have up to two years to complete your course at no additional charge.

Students will be given specialty career support at the end of your course
This includes assistance with interview preparation, resume writing, and job searches, everything you need to know to start your new career in this field.

After completing the course curriculum, you will prepare to take the Payroll Certification exam offered by the National Bookkeepers Association (NBA).
The cost of the study materials the exam are all covered by the school (a $150 value, yours free with enrollment).