Payroll Administrator Job Outlook
Payroll administrators are a critical part of any organization. Every one of us who works for a paycheck needs someone to process it for us. That person in most companies is the payroll administrator.
Payroll administrators oversee everything associated with an organization's payroll, as you might expect. This includes tracking the number of hours people work, ensuring that all employees are paid in a timely manner, calculating commission, and preparing paychecks. This crucial role also includes calculating, deducting and processing employee taxes and social security withholdings, as well as any benefits the company might offer.
Payroll Administrator Jobs
Payroll administrator careers and salaries are growing.
159K Employed
The U.S. Dept. of Labor reported 159,650 payroll administrators employed during their 2016 research.
$43.5k A Year
The Bureau of Labor Statistics most recently reported a median annual wage of $43,580 in 2016.
After completing NYICD's payroll administrator course online, you'll be ready to start a new career with the confidence that you've been trained by knowledgeable instructors with years of experience in the field.
Annual Mean Wage of Payroll Administrators by State
How Much Do Payroll Administrators Make?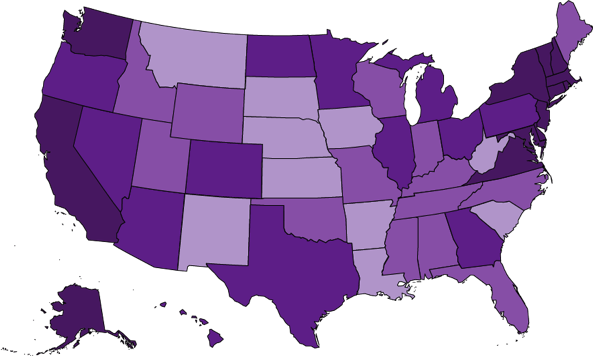 To make one of the thousands of payroll administrator jobs available yours, you need the proper training and certification. With our online payroll administrator course, you can learn anytime, anywhere at your own pace, and get yourself certified in a matter of months. Call 1-800-239-9275 or enroll online today.