Sterile Processing Technician Job Outlook
If you want to join a growing industry with endless career opportunities, you've chosen the perfect field to pursue. The largest segment of the population is now made up of seniors who often rely on surgical procedures in order to maintain a comfortable, healthy lifestyle. Because of this demand, sterile processing careers are growing at an incredible rate and one of those jobs should be yours.
Decontaminate, assemble, and sterilize instruments and supplies. Assemble instrument sets and trays alongside other healthcare professionals and provide inventory and supply support to your team in this fast-paced, in-demand career. After completing our training program, you'll be ready to assist all patients and healthcare professionals as a proficient, capable expert.
7k New Job Openings
The U.S. Dept. of Labor estimates over 7,000 new jobs in this field by 2024.
$34k Median Salary
The national median salary for medical equipment preparers is $34,400 a year.
The job outlook for sterile processing technician careers is excellent. As the population grows and ages, the number of surgical procedures is expected to rise. According to United States Department of Labor, job opportunities for medical equipment preparers are expected to grow faster than average through 2024, with over 7,000 new jobs being added.
How Much Do Sterile Processing Technicians Make?
Annual Mean Wage of Medical Equipment Preparers by State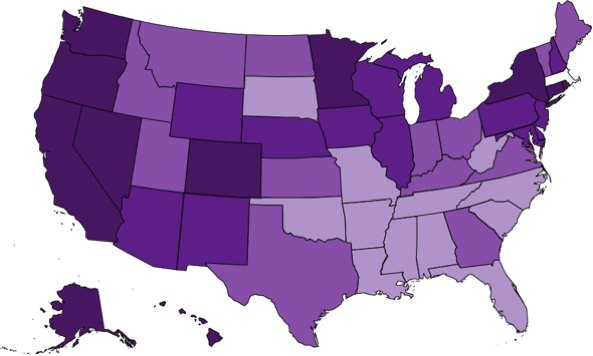 NYICD offers convenient online training to anyone looking to gain the independence that comes with a new career. Study anytime, anywhere at your own pace and get certified in a matter of months. Call 1-800-239-9275 or enroll online today.