Tax Preparation Jobs & Careers
Every year, individuals, families and businesses seek out the know-how and reliable support of trained professionals to help them prepare their tax returns. From proficiently completing all common tax forms to managing proper scheduling, our course will teach out all the skills necessary to file taxes in compliance with all applicable tax codes and federal requirements. According to the U.S. Department of Labor, tax preparers can make an average of $36,450 every year helping clients file their taxes, and 20,000 new job openings are anticipated in the following years. Shouldn't one of those careers be yours?
$36k Median Salary
The U.S. Dept. of Labor reports the average salary for tax preparers as $36,450 a year.
20k New Job Openings
The U.S. Dept. of Labor anticipates 20,000 new job openings in the coming years.
Whether it's applying crucial federal laws and regulations to your clients' paperwork or identifying opportunities for itemized deductions, your expert knowledge and industry skill will ensure that your clients will be working with someone they can trust. After completing our training program, you'll be ready to start a new career with the confidence that you've been trained by knowledgeable instructors with years of experience.
Annual Mean Wage of Tax Preparers by State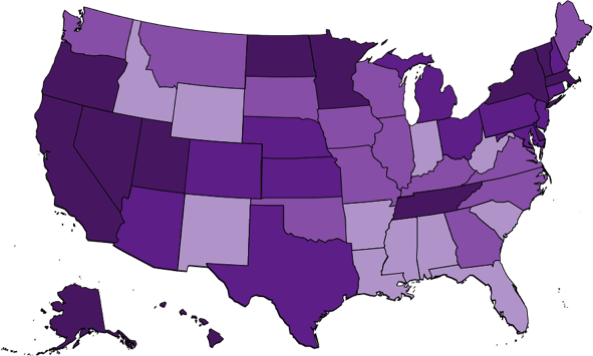 NYICD offers convenient online training to anyone looking for tax preparation jobs in the United States. Study anytime, anywhere at your own pace and get certified in a matter of months. Call 1-800-239-9275 or enroll online today.